Modern industrial robotics provide strong return-on-investment in hundreds of manufacturing and handling processes for small, medium and large businesses that currently have manual or ineffective processes. In this era, small, medium and large businesses convert manual or ineffective processes into automated effective processes using modern robot which yield a sound return-on-investment.
As per the customer requirements, we develop, integrate and install robotic systems that help our customers meet their specific goals for savings, productivity and quality.
Along with One Stop Solution, we also provide dedicated services in below-mentioned areas of the industrial automation process. Our engineers are skilled in using different softwares for each of the respective processes.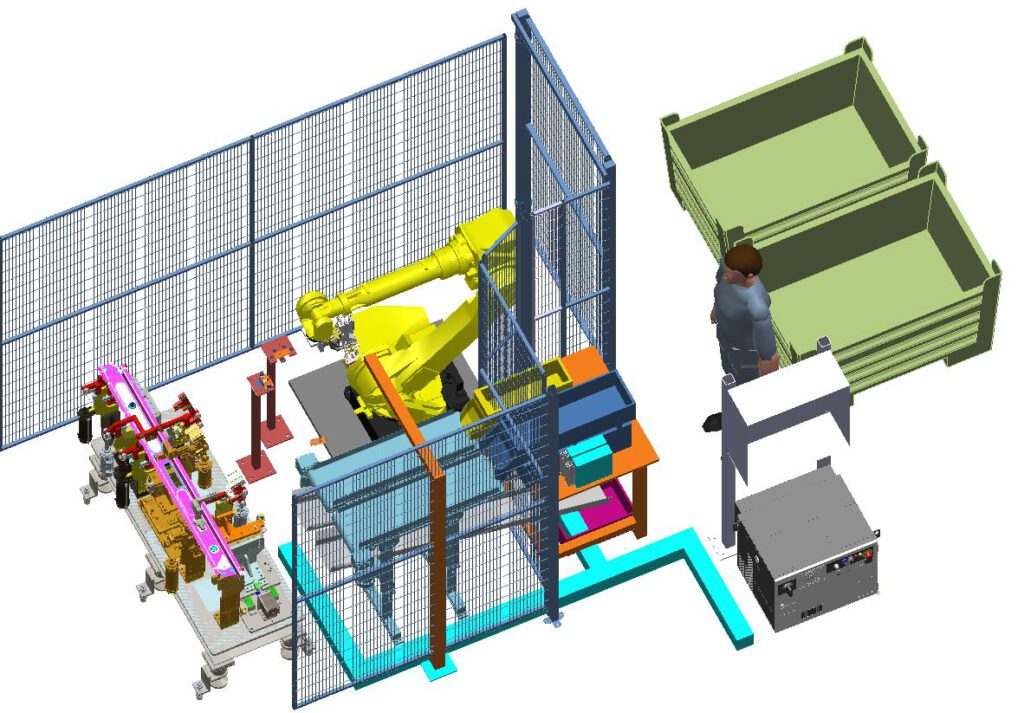 ---
Services
Design
Design precision welding
Fabricating equipment, jigs-fixtures
Integration of machines into existing manufacturing plants
Realize new manufacturing plant
Software Expertise Catia, Nx – Siemens, Solidworks, Inventor, Microstation
Simulation
Use 3D Simulation programs to test smallest functional unit of system
Result of virtual test runs are optimally adjusted machines
Final result machines are characterized by smaller cycle times and greater accuracy
Software Expertise Process Simulate, Delmia V5 & V6, ABB Robot Studio, Kuka Sim Pro, Fanuc Roboguide
Structural Analysis
Optimize structural design and reduce cost of material
Identify loads experienced by different components
Complete modal analysis ensuring design of various components meets customer requirements.
Software Expertise Nastran, Abaqus, Hypermesh
Virtual Commissioning
Develop virtual plant model which corresponds to state of real or planned plant from automation
Visual representation of entire layout and integrated components
Minimize risks and shorten real commissioning
Software Expertise WinMod
"We are Technical Delivery Partner of WinMOD"
---
Delivery Model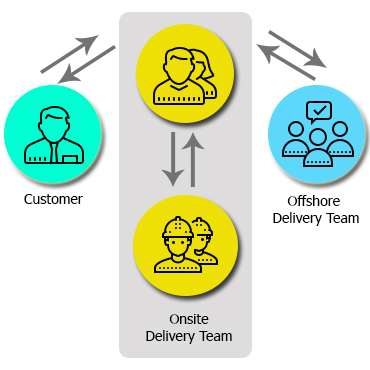 We adopt flexible delivery model as per customer requirements. We always ensure our onsite team is comprised of skilled engineer and experienced project manager who work closely with customer and are co-located at customer site. We have experienced delivery partner team which helps us to scale up / scale down engineering team as per project requirements.
Highlights of Model
Sakal Robo System has a Front-End and experienced engineering delivery partner team.
Onsite team comprising of project manager and engineering team. Act as single point of contact for customer.
Onsite team well versed with European norms, standards and regulations.
Offshore comprising of skilled engineers provides fast scaling of manpower & effective project cost management.